Even as many schools move back to face-to-face instruction, virtual learning days are also now an integral part of our school year. But being anxious about them should not be! Using Google Slides templates for virtual learning can be helpful in making teaching virtually learning less stressful.
Why Google Slides templates for teachers?
Our favorite templates are in Google Slides because it allows teachers to
Utilize many of the same features as Google Docs, including fonts, colors, tables and embedded links
Embed videos from your Drive or YouTube on a slide to eliminate distractions of YouTube
Embed voice recordings, too!
Add graphic features, such as arrows, call-out graphics, and shapes, to your slides that will add to the design of your lesson
Provide individual and collaborative activities that work across multiple devices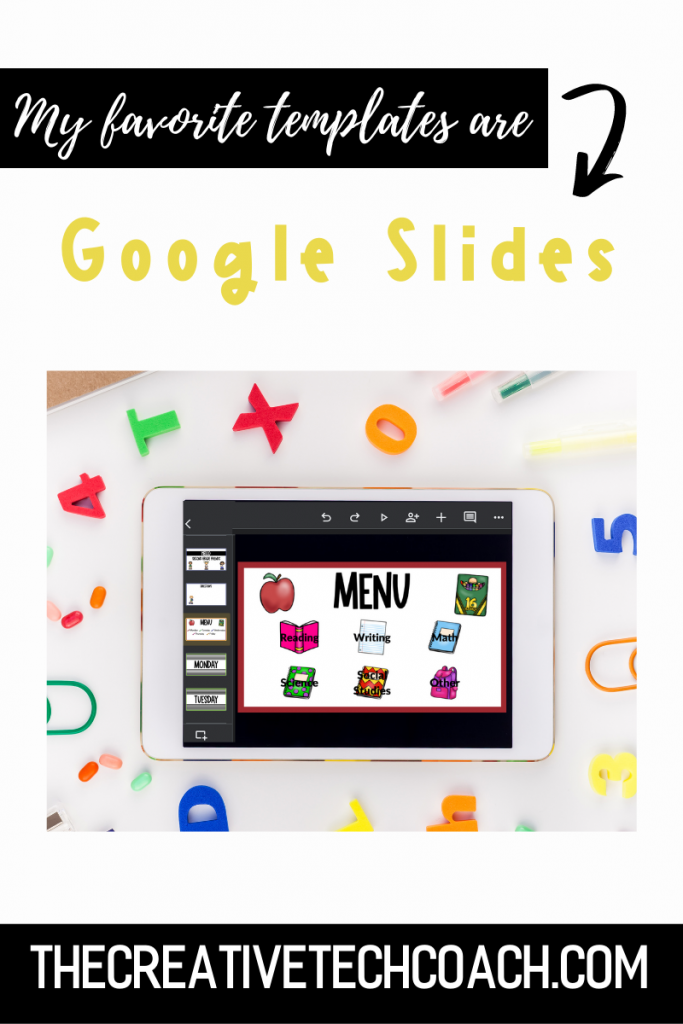 How to Use Google Slides Templates with Students
Whether you are a teacher providing virtual or hybrid instruction, or even a teacher providing face-to-face instruction who's transitioning to virtual instruction, these 5 tips for using Google Slides templates for virtual learning can help make teaching virtually a breeze!
1. Create one template and stick to it each time you have a virtual learning day!
Not only will you be able to easily plug in content and skills, but students will also easily recognize the template on the next virtual learning day and be more comfortable interacting with it. This makes understanding the format of instruction one less thing for students (and parents) to worry about.
2. Deliver succinct content with opportunities for students to respond.
Remember that your students' levels vary, and providing tons of content to read may be overwhelming for some. If your lesson is content-heavy, try breaking it up over a few slides, including slides where students respond to questions about the content. Also, if you are providing lessons for multiple content areas, keep them together in one Google Slides deck (or at least 1 assignment) for students to navigate instead of posting multiple assignments.
3. Plan for choices for how students will access information.
Like I said in tip #2, kids are at different levels so providing different points of entry to your content is important. Maybe provide a video that supports the text that you assigned to help struggling readers understand the content. You can also embed audio directions, especially for younger learners!
4. Allow opportunities for creativity in how students demonstrate their learning.
While templates are great, it is also okay to provide students space to make their thinking visible in their own way through images and words. You could also provide students choices for how to respond, for example by either typing their answer on the slide or letting them record their answer on a Flipgrid.
5. Provide clear expectations.
Make sure that you provide clear expectations for students (and parents) by stating learning objectives, sharing examples, or supplying checklists for assignments with multiple steps. Also, present opportunities for self-assessment and reflection to help reiterate the relevance of the assignment for students.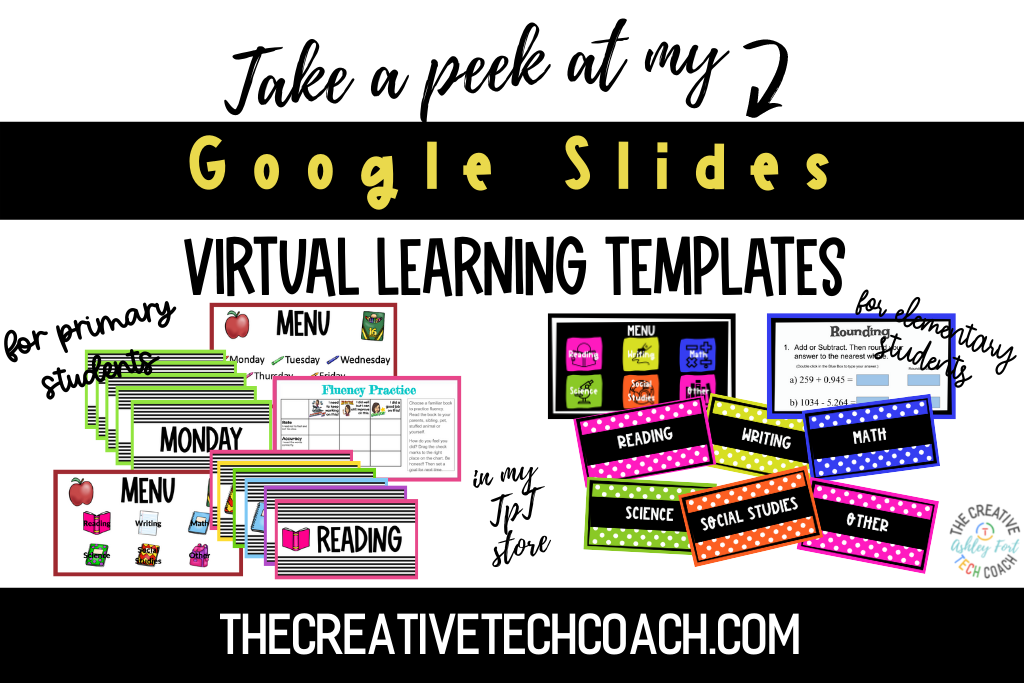 A More Few Reminders Using Google Slides Templates for Virtual Learning
Keep the "playing field" level for all students. Remember that students have a variety of support at home and some families may be struggling.
Grace is greater than grades! Allow redos!
Feedback for students and parents is essential so they know you are checking on their progress.
Continue to build relationships with students through digital interactions, phone calls, etc.
Try not to add new tech programs that you or your students have never used (if possible). Stick with things you are familiar with and build on them!
Balance digital assignments with "analog" assignments to avoid screen fatigue.
Do you already use templates? Share you experience in the comments below!