The past few weeks of this school year have been a complete blur!! Just when I thought things might slow down because of testing and teachers wrapping up the year, my calendar filled up quickly with teachers wanting to do Breakouts! My partner in crime, Andrea, and I had 7 this month! Whew! If you've ever participated in a Breakout, you know that though they are extremely engaging and amazing to facilitate and watch, they are also exhausting! Especially when running them for middle school classes back-to-back!
Haven't heard about BreakoutEDU? It's an amazing way to gamify your classroom, get students engaged in content, and have them apply their knowledge in a variety of ways. BreakoutEDU takes the concept of escape rooms (you know those places that are popping up where you and your friends are willingly locked in a room and have to solve clues to escape it?) and helps you bring it to the classroom! Students solve clues to unlock locks attached to a box to save the day, solve a problem, or just get the surprise inside!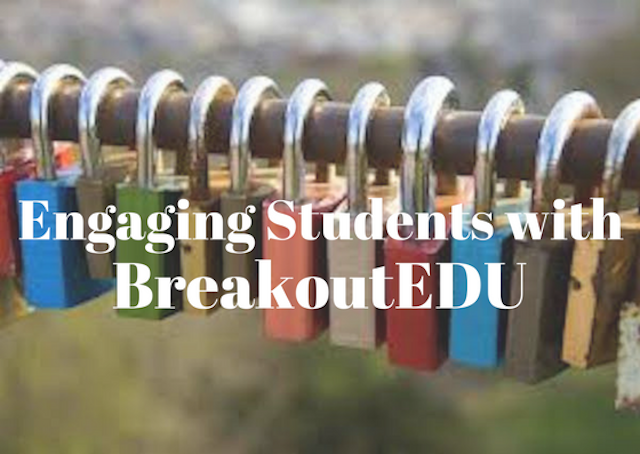 Breakouts are not only an exciting way to introduce and/or reinforce content standards, but also an awesome way for enhancing those soft skills like critical thinking, problem solving, and collaboration (for SC educators, these are all highlighted in the Profile of the SC Graduate)! While some students will be having soooooo much fun, they will not even realize how hard they are working, others do find it challenging and may need your encouragement to persevere!!!!

You may be wondering why I chose the end of the year to blog about BreakoutEDU . . . Well, namely it's because while I had helped facilitate Breakouts all year long, I actually only just facilitated the first one that I created from beginning to end, and it was a great success! (I had written 3 other digital Breakouts that were extremely successful, but this was the first physical one.)
I created this Breakout for a special ed middle school class that was studying environmental changes. I read A River Ran Wild by Lynne Cherry but stopped right before the end and gave the students a charge to the save the river. After they completed the 3 tasks and got each of their locks off, students discovered different items in their boxes. One had a bottle of potting soil in water to represent the polluted water, another had a coffee filter and a funnel, and the final one had an empty container. Students then had to figure out what they needed to do with these items to help "clean the river." After they figured out they needed to filter the water, they got Goldfish for a snack.
The three tasks included a Quizlet with vocabulary from the story that they learned in their environmental unit, a geometry puzzle that covered concepts that they learned in a previous math unit, and a Google Drawing covering sequencing and cause and effect skills for ELA. While some of the activities were difficult for some of the students, all of them were engaged and enjoyed the process. They also especially loved competing against each other, but also working together with their partners. I love working with these students because they all work so hard and activities like Breakouts let them demonstrate their learning in non-traditional ways.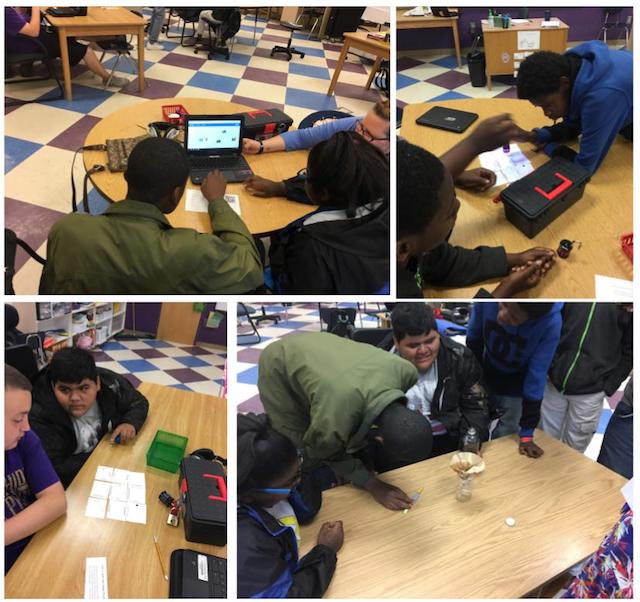 The complete Breakout can be accessed HERE (if you need more detailed directions, please contact me and I will be happy to provide some). Also, be sure to check out the BreakoutEdu website for more information. They have many free Breakouts for you to try out, and if you buy a kit, even more options are opened up. There is also a GREAT Facebook group that you may want to check out for more ideas!